Website
Website Development Services in Peoria, IL
Business Web Development Services
Today's best practices of business web development focus on highly-responsive and well-optimized websites. With mobile devices making up the majority of Internet use, it's paramount that a company's website functions on all types of smartphones, tablets, and mobile devices. Further, having a responsive, mobile-friendly website is also a pivotal factor that can impact your company's placement in Google mobile search.
Optimization is buzzword in today's digital marketing era that has numerous meanings. In addition to optimizing your business website for mobile browsing, it's just as important to optimize your site for better search engine performance. At Facet Web Tech, our Peoria web design team has expertise and resources to ensure your business website is SEO-friendly. Our web developers build seamlessly-coded sites that facilitate faster load speeds, accelerated crawling and indexing, and higher search engine rankings.
In addition to SEO, our team of web developers takes optimization one step further by improving the overall conversion funnel of your business website. We help our clients actualize conversion rate optimization strategies that contribute greater leads and sales. By leveraging clear calls-to-action, lead-capture pages, and pre-determined conversion funnels, our web design team can help turn website traffic into meaningful conversions.
A business without a responsive, optimized website is at a significant competitive disadvantage. If your customers can't find your business on the web, than your company could be missing out on new leads and sales. At Facet Web Tech of Peoria, let our web design and development experts craft the foundation to your business' web presence. We build well-optimized website that are not only custom-designed to match your brand's image, but also SEO-friendly and more easily found in Google search.
Ecommerce Website Solutions
With ecommerce now the standard way of selling products, it has become increasingly essential for retail businesses to operate an online store. Whether for a nationwide brand or small local boutique, investing in an ecommerce website can help take a business to the next level.
At Facet Web Tech, we help all types businesses build online storefronts by offering custom-tailored ecommerce website solutions. Driven by a customer-centric and conversion-oriented approach, our ecommerce web development services center on premium quality websites that offer a rich user-experience and a seamless shopping process. Supported by reliable web hosting, sales-driven product pages, a search engine-optimized framework, and secure payment processing, we develop premium ecommerce websites that dramatically help grow our clients' businesses.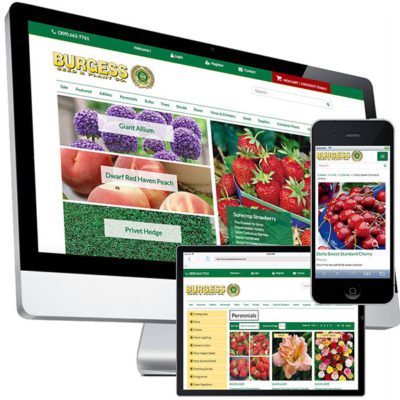 Whether you wish to promote an exclusive line of products or have over 10,000 SKU's to sell online, we provide flexible and affordable packages to help meet your needs. We leverage one of the industry's leading ecommerce platforms, and provide fully-custom ecommerce solutions centered on usability, security, and customer ROI.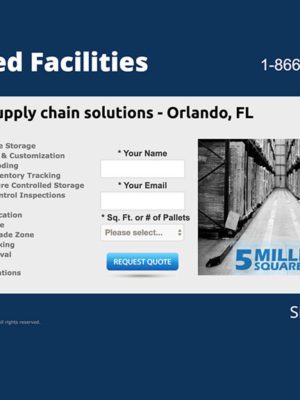 Lead Capture Pages
At Facet Web Tech, our Peoria website design team provides services for specialized projects like lead capture pages. Whether for Google AdWords landing pages, social media campaigns, or new microsites, lead capture pages are an effective means to call users to action in a more immediate, distraction-free manner.
Ideal for local professionals and service providers, lead capture pages can drastically help turn new visitors into valuable customers. Beyond just leads, these pages can also better facilitate other digital marketing strategies like list building, acquiring new social media followers, and growing your network. The strategies are virtually limitless, but the concepts remain consistent.
By working with our Illinois website development team at Facet Web Tech, you can take advantage of custom-designed lead capture pages that are uniquely branded and tailored to your company's objectives. Unlike other Peoria web design companies that use the same templates over and over, we offer professional and creative web design solutions that stand out from the rest.