Facet Feature Recipe: Annette's Thai Noodle Salad
Facet Feature Recipe: Annette's Thai Noodle Salad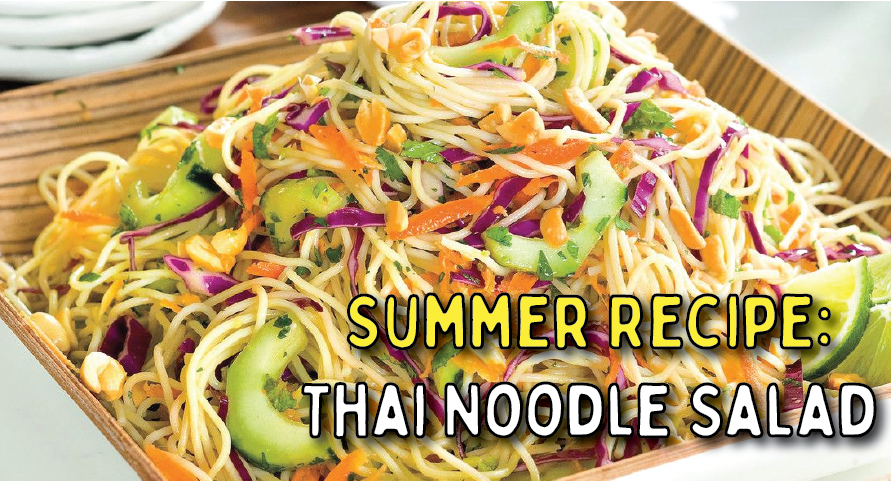 Recipe courtesy of Southern Living.
Ingredients
1 (8-oz.) package vermicelli
1/3 cup chopped fresh cilantro
2 garlic cloves, minced
1 jalapeño pepper, seeded and chopped
1/4 cup fresh lime juice
1 tablespoon fish sauce*
1 tablespoon honey
1 1/2 teaspoons sesame oil
1/4 teaspoon salt
2 carrots, grated
1 cucumber, peeled, seeded, and thinly sliced
1 cup finely shredded cabbage
1/4 cup chopped fresh mint
1/4 cup chopped dry-roasted peanuts
Directions
Cook pasta according to package directions. Drain, rinse, and place in a large bowl; set aside.
Process cilantro and next 7 ingredients in a food processor until smooth, stopping to scrape down sides.
Toss together pasta, cilantro dressing, carrots, and next 3 ingredients. Sprinkle with peanuts, and serve immediately.
Can substitute soy sauce for fish sauce, but the fish sauce makes the recipe more aromatic.