Techie's Tip of the Month: How to Find Your Files and Documents
Techie's Tip of the Month: How to Find Your Files and Documents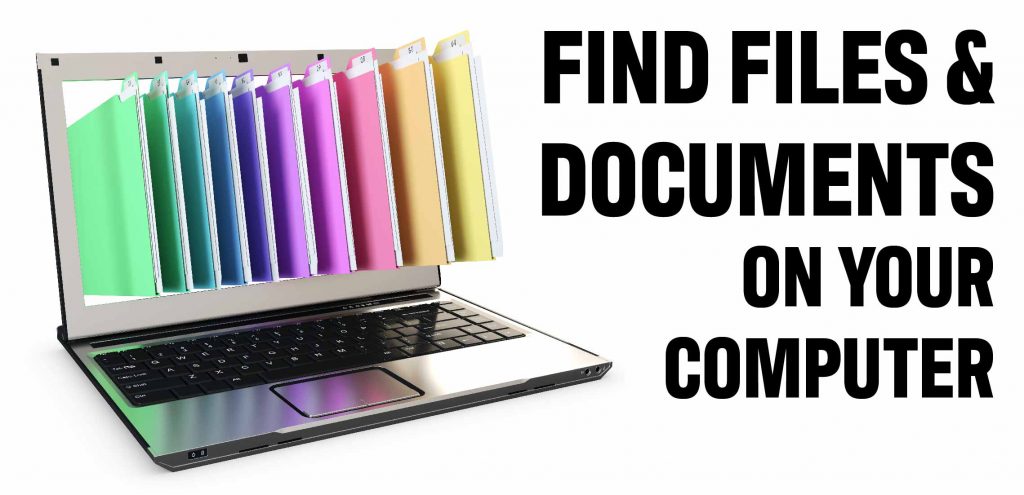 "Where did that go?"
This tech tip comes from Toni Insalata, IT Bench Technician located at Nerds on Call in Normal, IL! This tip may help you if you ever can't find your important documents and files when you need them. Toni writes,
Here's a fun fact for all you Windows users out there: your Word documents aren't saved in Microsoft Word, your Spreadsheets aren't saved in Microsoft Excel and Text files aren't saved in Notepad. Your files aren't kept in the programs you use them with. Your computer is full of folders that your files call home. For example, the previously mentioned programs usually default to saving your files in a folder called "Documents" or "My Documents". Photo viewing and editing software like Windows Photos or Paint.net may save your files in "Pictures" folder. If you download something off the internet using programs like Microsoft Edge or Google Chrome, those files will likely end up in your "Downloads" folder.
You can look inside these folders using Windows Explorer. You can get to it by clicking the little folder icon that may be on the bar at the bottom of your screen or by pressing the Windows key (the key with the four squares) on your keyboard and the letter E key at the same time. Once you open the file explorer you may see some common folders listed in the center and/or top left. If you don't see the folder you're looking for, click the "This PC" or "My Computer" option on the left side of the window. From there you will want to select your hard drive in the middle, "Devices and drivers" section, it will have another Windows symbol by its icon and is most commonly labelled "Local Disk (C:)" but may be named something else. If you click on the wrong one, you can always go back, the button for which is on the top left corner of the windows. Once you've opened your hard drive, you'll want to click on the "Users" folder, from there open the folder with your account name, this may include parts of your name or may just be something more generic like "Owner". Now that you're in your user folder you can see all your folders.
This can be a helpful thing to know how to navigate. For example, if you are trying to attach a document or picture to an email it will open Windows Explorer for you to select which file it is you are trying to send. If you can't find the file you're looking for in the folder you think it should be in or are unsure of which folder a program saves in you can use the following method to find where it may be. Let's use a Word Document as an example of the type of file you're trying to find. First you will want to open Microsoft Work, this can be a new blank document or one that already exists. Now that you're in the program click on the "File" option, the location may vary by the program, but most keep it in the top left. Once you've opened that menu go ahead and select "Save As", this may open a Windows Explorer window, or you may need to select "Browse" first depending on the program. The folder that the explorer opens to is the default location where that program saves your files to, so you should be able to find what you need there.
I hope this can help you be more prepared to tackle the ever-increasing digital landscape we find ourselves in. Good luck on your journey and remember that if you ever need help along the way, you can always reach out to your local Facet Technologies or Nerds On Call locations.